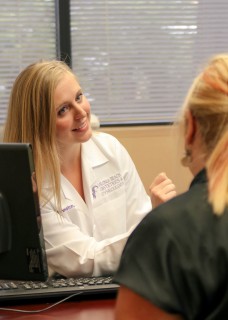 Virginia Beach Obstetrics and Gynecology participates in the majority of Indemnity, PPO and HMO plans offered in the Hampton Roads area. Aetna, Cigna, Virginia Medicaid, Medicare (traditional), Optima, Tricare Standard, United Health Care, Virginia Health Network, etc.
We currently do not participate with Tricare Prime, discount plans, or Medicare replacement plans along with a few other plans.
NOTE:   We will no longer be in-network participating providers with the Anthem insurance plans effective November 1, 2017.
For over 2 years we have attempted to reach a mutually acceptable agreement with Anthem to continue to provider care as in-network providers.  Unfortunately we cannot continue under Anthem's terms and conditions.  This is a decision we did not take lightly.
What does that mean for you?  It means you will continue to receive the high-quality personalized care we are known for, but Anthem's policies may penalize you with higher coinsurance and/or deductibles.  If you will be in your second or third trimester of pregnancy as of November 1, 2017, your pregnancy charges will be covered as if we were still participating providers at the time of your delivery, and your out of pocket costs will not be affected.
If you are scheduled for surgery after the contract termination date, we are hopeful that your benefits will be extended to cover a surgery that was scheduled prior to the termination of the contract.  We are in talks with Anthem regarding in-network coverage for procedures already scheduled past November 1st.  We will keep you informed of any/all details as they become available.
Our physicians and staff are committed to continue to be part of your health care team and we will work with you to adjust to this change.
What can you do?  You may wish to inquire with your Human Resources Department at your place of employment as to what other health plans are offered to you that have Mid-Atlantic Women's Care as in-network providers.  You may also contact Anthem for options.
We sincerely regret any inconvenience and disruption this change may cause you, but we feel strongly that we cannot compromise our principles in seeking a fair agreement with Anthem.
If you have any questions, or if you are unsure if we accept your insurance please contact our billing office Monday through Friday at 757-422-1907 and we will be more than happy to assist you.