At Virginia Beach Obstetrics and Gynecology we are pleased to have four trained and certified staff ultrasonographers.  This allows us to offer both obstetric and gynecologic ultrasound in the office with convenient scheduling. In addition, our team is able to performed specialized gynecologic sonograms including Saline Infusion Sonography (or Sonohysterography), 3D Ultrasound, Pain Mapping and more.
---
Our Ultrasonography Manager, Julie, has lived in Virginia Beach for 25 years.  She has been a Registered Diagnostic Medical Sonographer (RDMS) since 1994.  She worked in several local hospitals before concentrating exclusively on obstetric and gynecology.  She has been with Virginia Beach Obstetrics & Gynecology since April, 2000.  Julie is married with two sons.  In her spare time, she enjoys cooking, traveling, and attending her children's sporting events.  Julie states, "I love working with such an incredible team of doctors and staff, and well as all of the wonderful patients I get to meet every day.  My career at Virginia Beach Obstetrics & Gynecology is very rewarding and it's a privilege to play a part in providing the best care I can to each and every patient!"
.
---
Our ultrasonographer, Kelly, has been with Virginia Beach Obstetrics & Gyne
cology since 2008.  She has been a Registered Diagnostic Medical Sonographer (RDMS) for sixteen years.  Prior to working at Virginia Beach Ob/Gyn, Kelly was employed in many of the area hospitals, before ultimately deciding to focus on women's health ultrasound.  She gained invaluable experience scanning for a large maternal fetal medicine (high risk obstetrics) practice.    Kelly is married with three children, and as a family they enjoy martial arts, soccer, marathons and the beach. They love to travel and explore new places and cultures.
Kelly states, "It is very rewarding performing ultrasound and making a positive difference in the lives of each patient. I also enjoy the other many aspects of the ultrasound field such as teaching, research, and spreading global awareness about the importance of ultrasound in women's health. I'm proud to work for an awesome group that recognizes the safe use of ultrasound as an integral part of patient care".
---
Danielle can be found working at any of our three office locations.  She has been a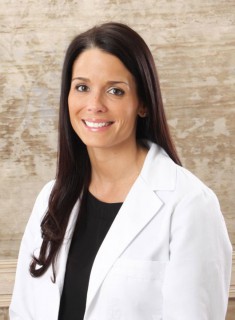 Registered Diagnostic Medical Sonographer (RDMS) since 2009.  Prior to her employment with Virginia Beach Ob/Gyn, she worked at a local hospital performing a variety of sonograms and procedures on patients ranging from healthy to critically ill.
Danielle states, "Ultrasonography is something that has always interested me, from the diagnostic capabilities to caring for each patient compassionately.  I enjoy being involved in direct patient care and working with several different patients each day.  I love being able to share the experience with new families during a very exciting time of their lives and also the opportunity to help patients with other health related concerns.  People often comment on how great and exciting my job must be, and I couldn't agree more!"
---
(Photo Coming Soon) Courtney,  our newest ultrasonographer, works mainly at our Providence Road and First Colonial offices on a part-time basis.  Courtney has been a Registered Diagnostic Medical Sonographer in Ultrasound Physics and Obstetrics and Gynecology since 2011.  Courtney also works with another area obstetrician-gynecologist as well as at Fun Fetal Photos in Hampton on a part-time basis.  Prior to specializing in obstetrics and gynecology, Courtney worked at Chesapeake Regional Medical Center as an effective and proficient staff sonographer in a high-volume imaging position.