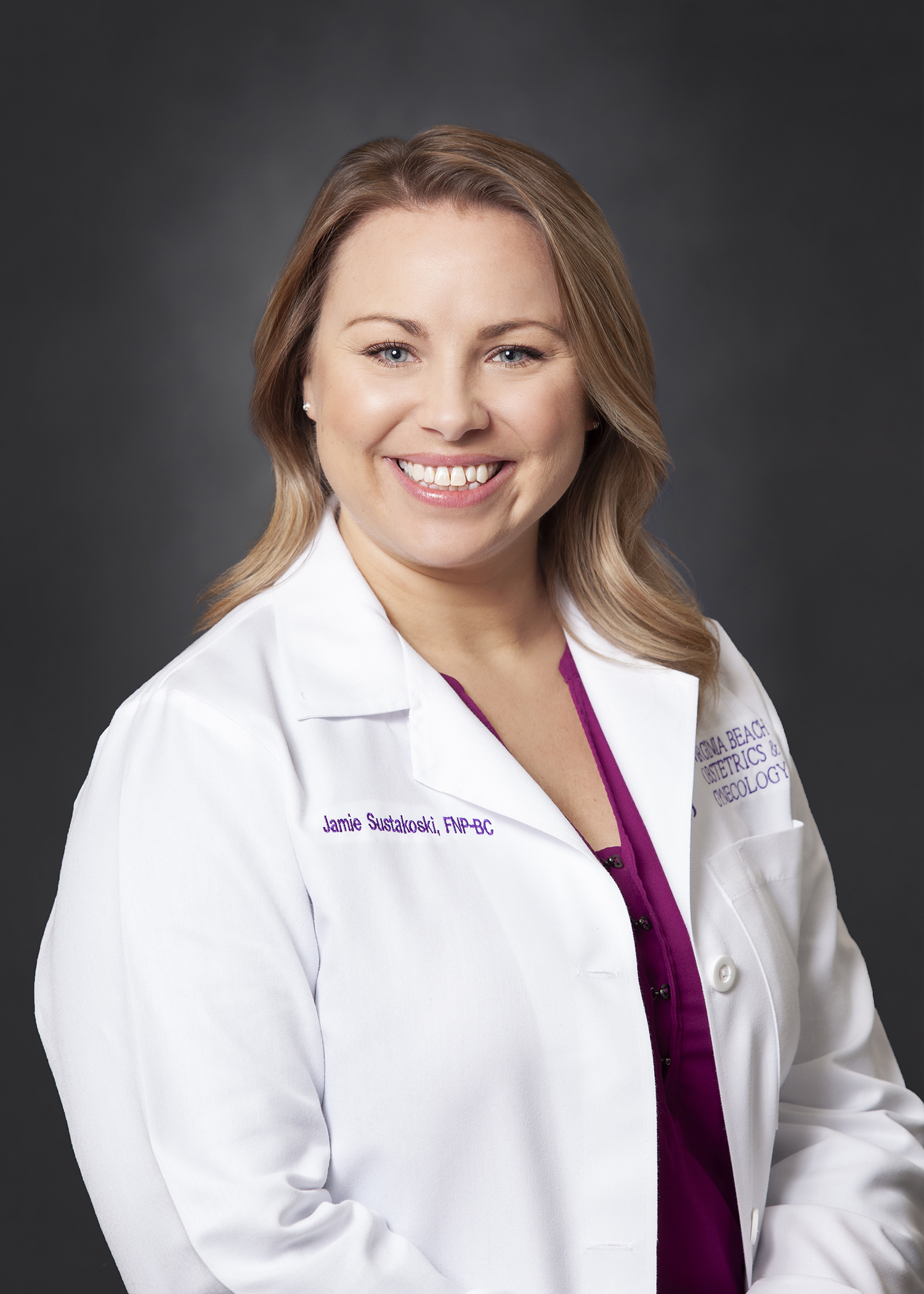 Jamie L. Sustakoski, FNP
Jamie L. Sustakoski, MSN, FNP-BC has been with Virginia Beach Obstetrics & Gynecology since the fall of 2018. Jamie is originally from Morgantown, WV. She earned her BSN and MSN from West Virginia University. She started her nursing career on a labor and delivery unit, caring for low and high risk antepartum patients. She went on to start her nurse practitioner career at a primary care/walk in clinic, which laid the groundwork for her future endeavors as she treated patients throughout the lifespan for acute and chronic conditions. She later worked a hospital emergency department, at a level 1 trauma center, assisting physicians with codes, traumas, and triage, as well as treating patients independently for urgent and emergent medical problems. Women's health remained her passion, and she left the ED to work as a nurse practitioner at West Virginia University Health Associates Department of Obstetrics and Gynecology at the WVU Cancer Institute, where she treated patients for menopausal symptoms, sexual dysfunction, and routine annual visits. She is certified in colposcopy by the ASCCP, and performs other procedures such as endometrial biopsy, punch biopsy, and insertion of IUDs.
Jamie's wealth of knowledge and experience in women's health makes her a strong member of our healthcare team.
In her free time, Jamie enjoys spending time with her husband and two young children.   She is looking forward to providing outstanding obstetrical and gynecologic care to the women of Hampton Roads for years to come!