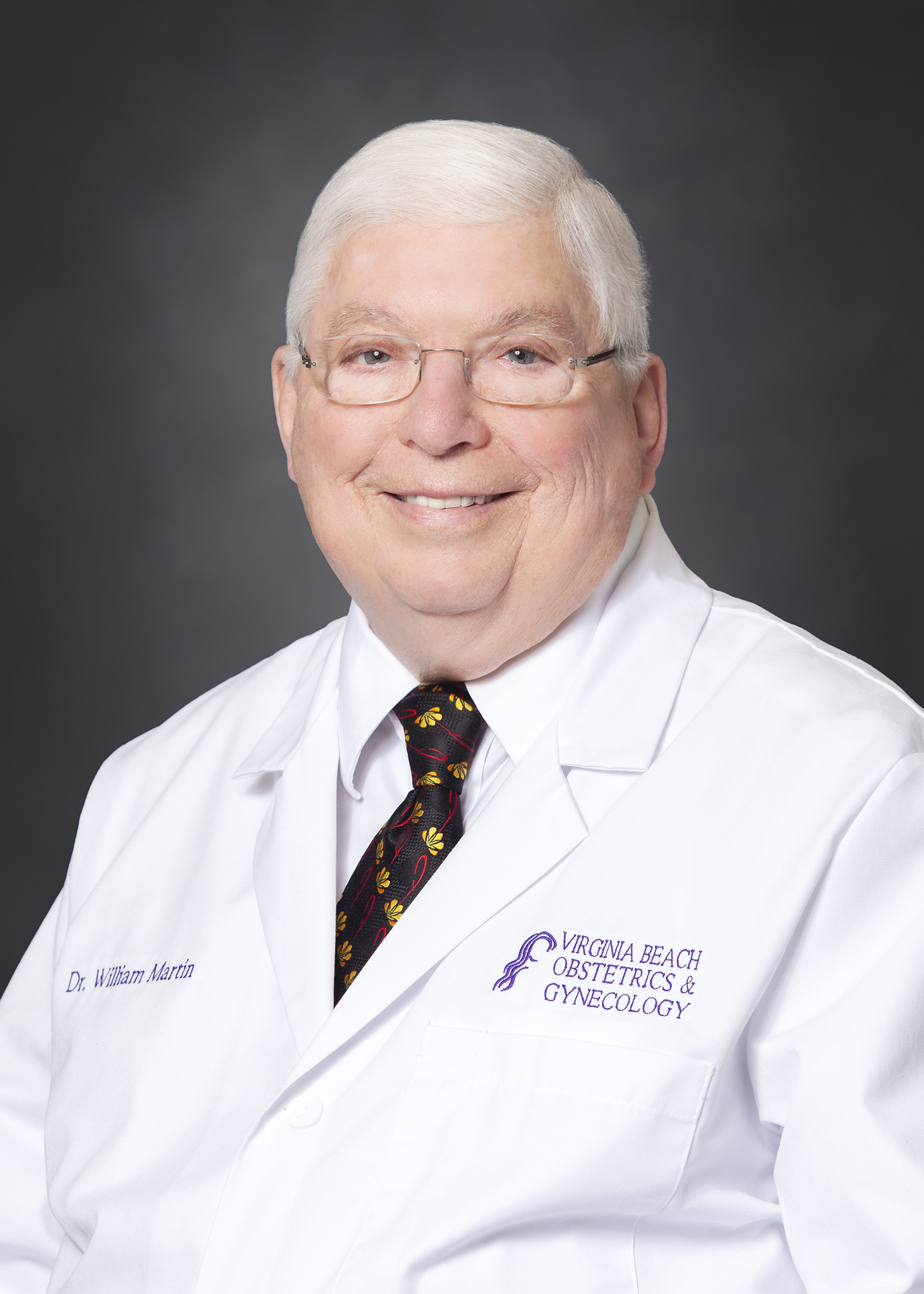 William Martin MD, FACOG
William Martin, MD has practiced obstetrics and gynecology in Hampton Roads for over 40 years. He is one of the founding members of Virginia Beach Obstetrics and Gynecology. During his years of service to the community, he has delivered countless babies, their children, and even a few grandchildren! After retiring from obstetrics, he has been focusing on gynecologic care of women throughout the lifespan. Currently, he offers a compete range of services in office gynecology.
Dr. Martin is originally from Youngstown, Ohio. After completing his undergraduate training at Youngstown State University, he attended medical school at the University of Pittsburgh where he received his medical degree in 1963. He returned to his hometown for internship and then completed a 4-year residency training program in Obstetrics and Gynecology at Cleveland Metropolitan General Hospital, during the last year of which he was a teaching fellow at Case-Western Reserve University. He came to Hampton Roads in 1968 where he served as a physician in the United States Navy, stationed at Portsmouth Naval Hospital. He has also spent a portion of his time in private practice as an instructor at Eastern Virginia Medical School. Additionally, he has served as Chairman of the Department of Obstetrics and Gynecology at Virginia Beach General Hospital where he served on active staff from 1970 to 2010. He is one of the most compassionate gynecologists Chesapeake VA, and Virginia Beach, VA has to offer.
Dr. Martin and his wife Sharon have five children and seven grandchildren. Dr. Martin enjoys deep sea fishing, photography, and traveling.