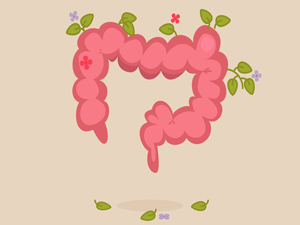 By Ilene B. Goldstein, M.D.
Happy Springtime!
In the spirit of April showers and May flowers, lets talk about POOP!
While a little taboo to discuss at the dinner table, bowel habits are an important topic to address with your health care providers.
March is Colon Cancer Awareness month.  Aside from wearing blue and running for your favorite colorectal cancer organization, what can we do to help?   Let's spread the word and get educated.
Colorectal cancer is the second most commonly diagnosed cancer in women (behind breast cancer).  For the average risk person in the United States, the lifetime incidence is approximately 5%.
Take a moment to learn your family history; having relatives with colorectal cancer or a hereditary syndrome that predisposes you to this disease can be very helpful in determining your personal risk assessment and timing of your screening tests.
Understand your own risk factors for colorectal cancer.  Inflammatory bowel disease (crohns or ulcerative colitis), abdominal radiation, African American race, and a history of kidney transplant are non-modifiable risk factors for colorectal cancer.  In addition, obesity, diabetes, alcohol and tobacco use all increase your risk.
Try to prevent colorectal cancer or at least decrease your personal risk by incorporating daily exercise, a diet high in fiber and low in processed meat, and considering the use of daily aspirin.
It is important to know the screening recommendations.  For the average risk patient, you should be screened at the age of 50.  The United States Preventative Services Task Force issued new guidelines in 2016, and the guidelines include many options for screening.   The most commonly recommended screening (for those who are able) is a screening colonoscopy.
Discuss the plan for surveillance with your health care provider.   After undergoing your first screening test for colorectal cancer, a recommendation for surveillance will be developed based on the findings of your test.  The majority of patients with colorectal cancer do not have symptoms and the diagnosis is made at the time of a screening test.
Your GUTS are one of the largest organs in the body, so please speak to your Virginia Beach OB/GYN providers about your bowel health!