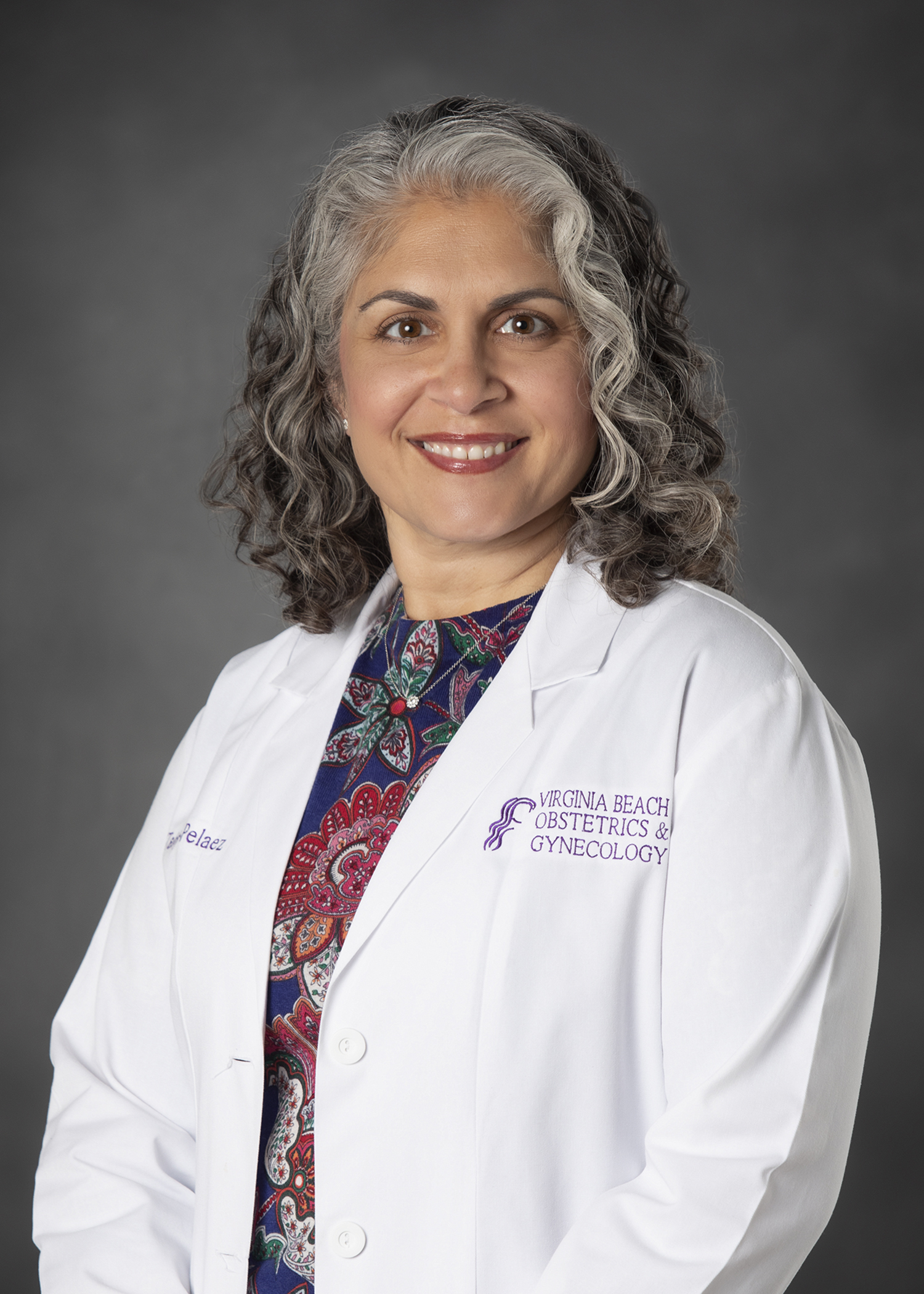 Reena Talreja-Pelaez MD, FACOG
Reena Talreja-Pelaez, MD, FACOG, MSCP offers complete gynecologic care to the women of Hampton Roads. Her services include well-woman evaluations, contraceptive counseling and management, management of abnormal pap smears and treatment of cervical disorders, preconceptional care, menopausal care and the medical and surgical evaluation and management of complex gynecologic problems including abnormal bleeding, uterine fibroids, ovarian problems, pelvic pain, and endometriosis.  Her areas of particular interest and expertise include advanced hysteroscopic and laparoscopic minimally-invasive surgery, robotically-assisted minimally invasive surgery, contraception management and care through the midlife and menopause. After 20 years of providing obstetric care to the women of our community, she has now focused her practice on gynecology and treatment of gynecologic problems.
As a native of Virginia Beach, Dr. Talreja-Pelaez is a graduate of our very own Frank W. Cox High School. She received a Bachelor of Arts Degree with honors as an Echol's Scholar at the University of Virginia and her Medical Degree from Vanderbilt University Medical School under full scholarship. She also completed her training in Obstetrics and Gynecology at Vanderbilt University and then returned to serve the patients of her home community. She serves as a fellow of the American College of Obstetrics and Gynecology. She has been an active member of Mid-Atlantic Women's Care where she served as chair of the Quality Management committee. She currently serves on staff at Sentara Princess Anne Hospital where she practices gynecology and has served as the department chairperson. Additionally, she is on staff at Sentara Virginia Beach General Hospital where she practices gynecology with a focus on robotically-assisted minimally invasive laparoscopic surgery.  Additionally, she has been on staff at the Beach Health Clinic serving the gynecologic needs of local indigent patients as a volunteer physician.
In her free time, she enjoys hiking, swimming, yoga, cooking and reading. When not in the office or hospital, you can often find her walking on the shores of the Chesapeake Bay or the trails of First Landing State Park and local neighborhoods with her husband and children. She is fortunate to have a family rooted in the community, including a father, brother and sister-in-law who are also active in the medical community of Virginia Beach and a husband who is a local dentist.  She and her husband are busy raising two children, a son and a daughter.  She looks forward to a long and healthy future career caring for women in our medical community.