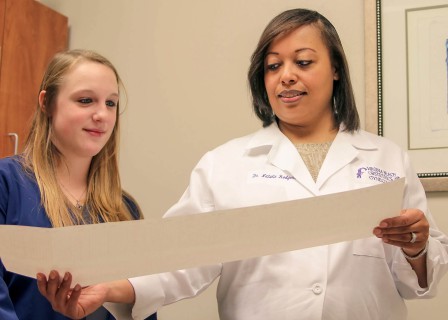 Pregnancy and childbirth is an exciting time for most parents. As with most exciting events, there may be some anxiety as you have new experiences in an unfamiliar environment. Preparation is often the key to a successful and pleasant birth experience. We highly recommend that expectant parents, especially first-time mothers and fathers, prepare for childbirth. Sentara Princess Anne Hospital offers childbirth education classes, but they fill up fast, so we recommend that you sign up early.   For more information and to register, click on this link:
Childbirth & Breastfeeding Education  – Sentara Princess Anne Hospital
If you prefer a virtual option for childbirth education at Princess Anne Hospital, please click here to register:
Additionally, Pampers has launched a wonderful no-cost access to virtual Childbirth Education. The new series consists of nine classes led by two clinical childbirth experts.  You may access this free virtual childbirth education at the following link:
Pampers Childbirth Education Series
The in-person birthing center tours have gone virtual.  You may access the Sentara Princess Anne Family Maternity Center virtual tour at this link:
SPAH Family Maternity Center Virtual Tour
New parents and childcare providers may also wish to consider an infant CPR class. These are available through the American Red Cross, the Virginia Beach Volunteer Rescue Squad, and various private organizations.
Many patients often ask if they should create a birth plan before their time of delivery. To assist you with this, we have created a document titled "The Birth Experience" for you to review that describes common delivery practices of our birthing center.  We encourage you to review this document as a starting point for discussion with our providers regarding your preferences and expectations regarding your baby's birth.
Making the decision to breastfeed is one of the best things you can do for your baby! As with any new experience, you probably have lots of questions. Consider the Understanding Breastfeeding eClass your go-to guide for answers. This interactive online course covers the essentials, including clear animation and plenty of video examples. It lets you know when to call for help and includes partner tips throughout. You will also have the opportunity to track feedings with an easy-to-use tracker!   Moms learn how to achieve a deep latch, which breastfeeding holds and positions are best for them, and how to maintain healthy milk production.
You can access the eClass from any computer or mobile device with an Internet connection. May take up to 2-3 hours to complete, but go at your own pace!  Register at this link: