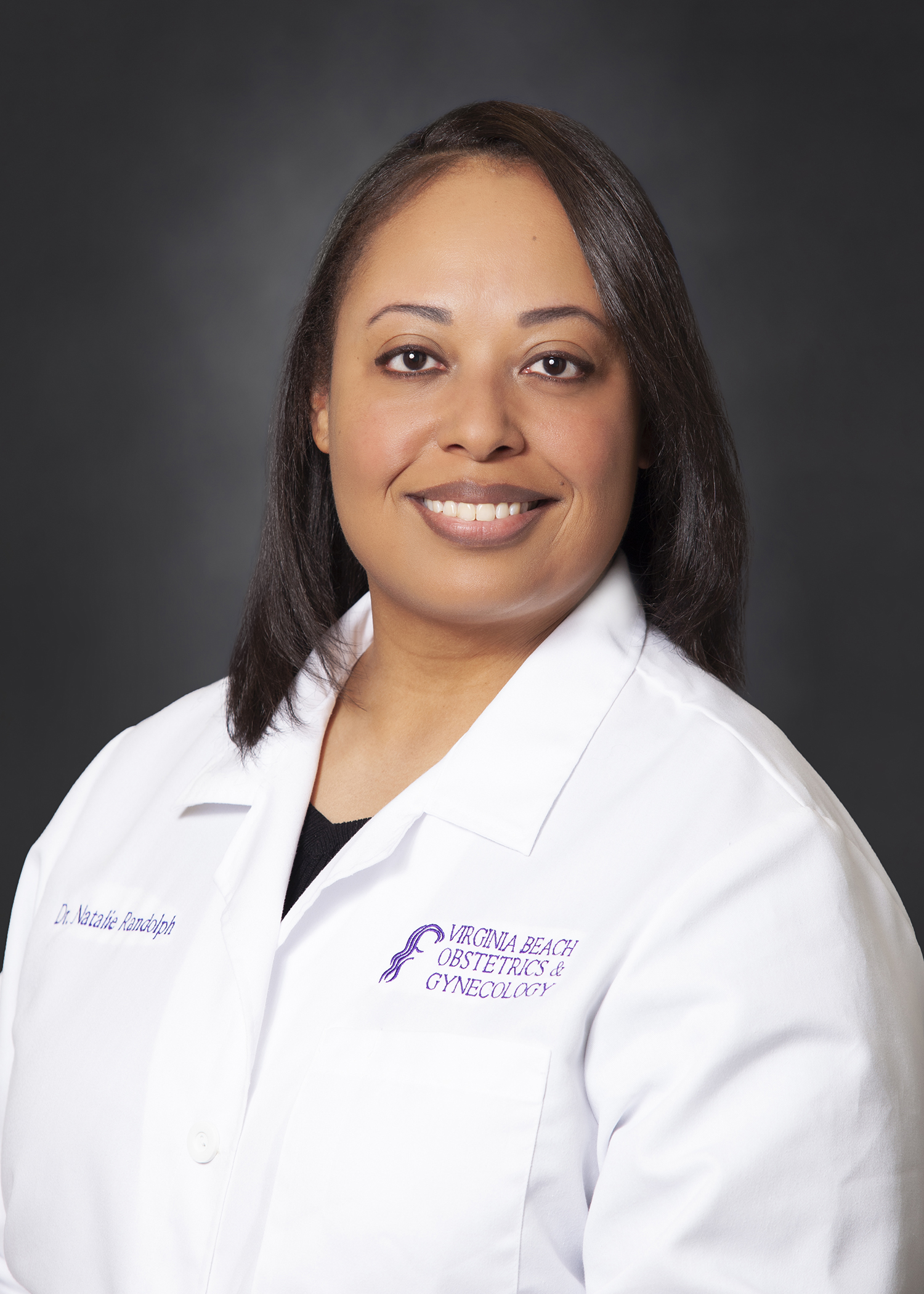 Natalie R. Randolph, MD FACOG
Dr. Natalie Rodgers Randolph, MD, FACOG,  is pleased to offer comprehensive obstetric and gynecologic care to women of all ages.  She takes great joy in providing pre-conception, comprehensive prenatal, delivery and postpartum care as part of the obstetrical service.  In addition, Dr. Randolph has a special interest in minimally invasive gynecologic surgery.
Dr. Randolph is originally from Williamston, NC, and earned her Bachelor of Science degree from East Carolina University in Greenville, NC.  She received her Doctor of Medicine degree at the Brody School of Medicine at East Carolina University.  She completed her obstetrics and gynecology residency at Riverside Regional Medical Center in Newport News, VA, in June, 2012, and joined Virginia Beach Ob/Gyn in July, 2012.   Dr. Randolph is board certified by the American Board of Obstetrics and Gynecology.  She is a fellow of the American Congress of Obstetricians and Gynecologists.
In her free time, Dr. Randolph enjoys spending time with her husband, and being mom to her step-children and young daughter.  Dr. Randolph looks forward to providing excellent care to the women of Hampton Roads for years to come!