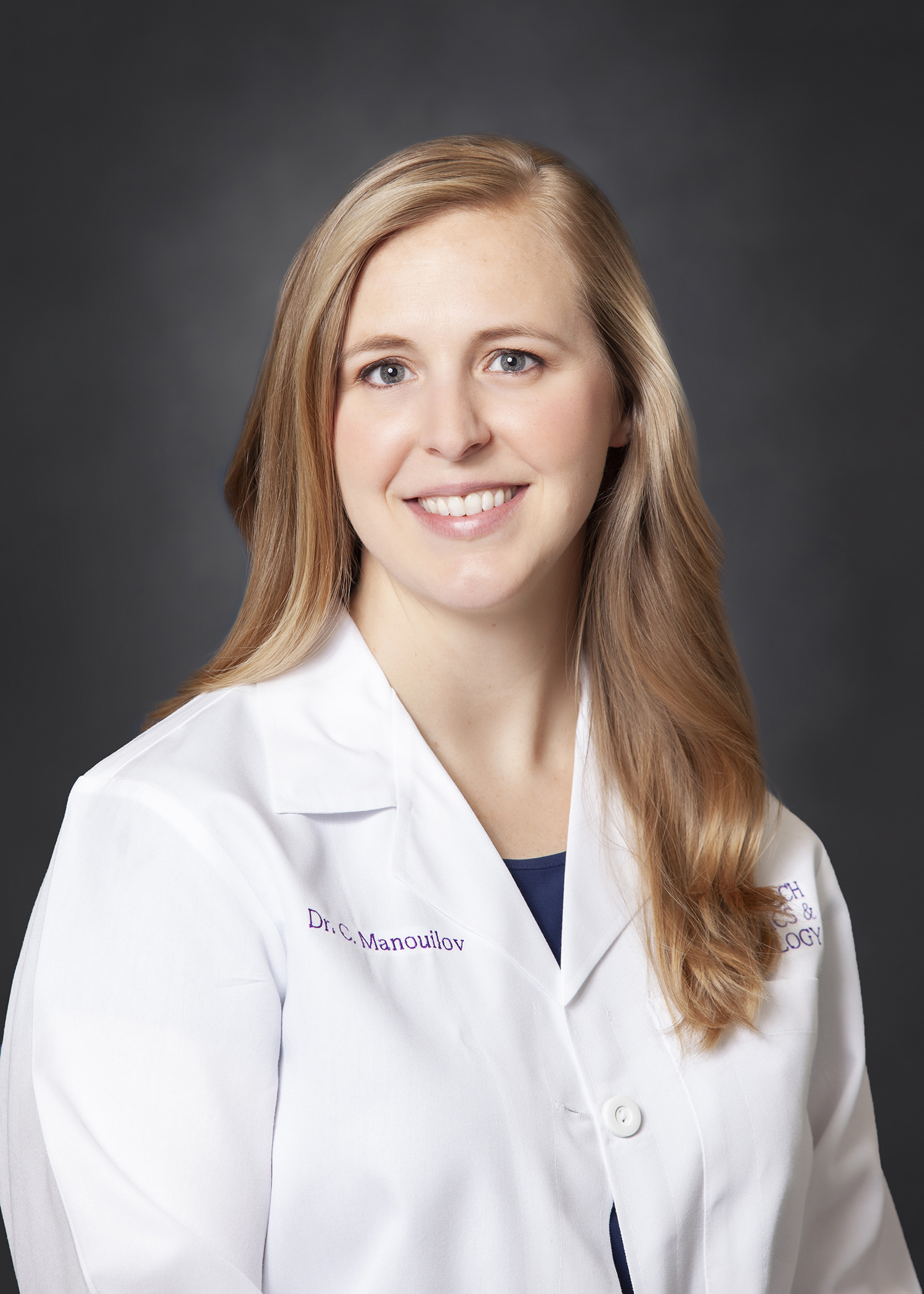 Charysse Manouilov, MD, FACOG
Charysse J. Manouilov, M.D. has been with Virginia Beach Obstetrics and Gynecology since September, 2013. She is pleased to offer comprehensive obstetric and gynecologic care to women of all ages. She takes great joy in providing pre-conception, comprehensive prenatal, delivery and postpartum care as part of the obstetrical service. Her professional interests include adolescent gynecology, minimally invasive surgery, and women's breast health.
Dr. Manouilov is originally from Hartford, Connecticut. She earned her Bachelor of Science degree from Villanova University in Villanova, Pennsylvania, where she was a member of the Phi Beta Kappa Honor Society. At Villanova she competed in the sport of swimming for four years under athletic scholarship, achieving the status of Big East Top 6 Finalist in 2002. She has participated in multiple national-level competitions, including the United States Swimming National Championships and the U.S. Open Swimming Championships in her athletic career. Her current athletic interests include tennis, biking, surfing, triathlons, and Crossfit.
She received her Doctor of Medicine degree at the University of Connecticut School of Medicine, where she also completed her obstetrics and gynecology specialty training, in June, 2013. There she received The Dr. Spero Neckles Award for Outstanding Resident Research Presentation, the Faculty Award for Overall Academic Excellence.
During her "downtime", Dr. Manouilov likes to cook, and especially enjoys baking. She has acquired an enviable collection of cookbooks over the years and delights in trying out new recipes. She also enjoys traveling, reading (particularly fiction novels), and spending time with friends and family, especially her husband and three young sons.   Dr. Manouilov looks forward to providing excellent care to the women of Hampton Roads for years to come!