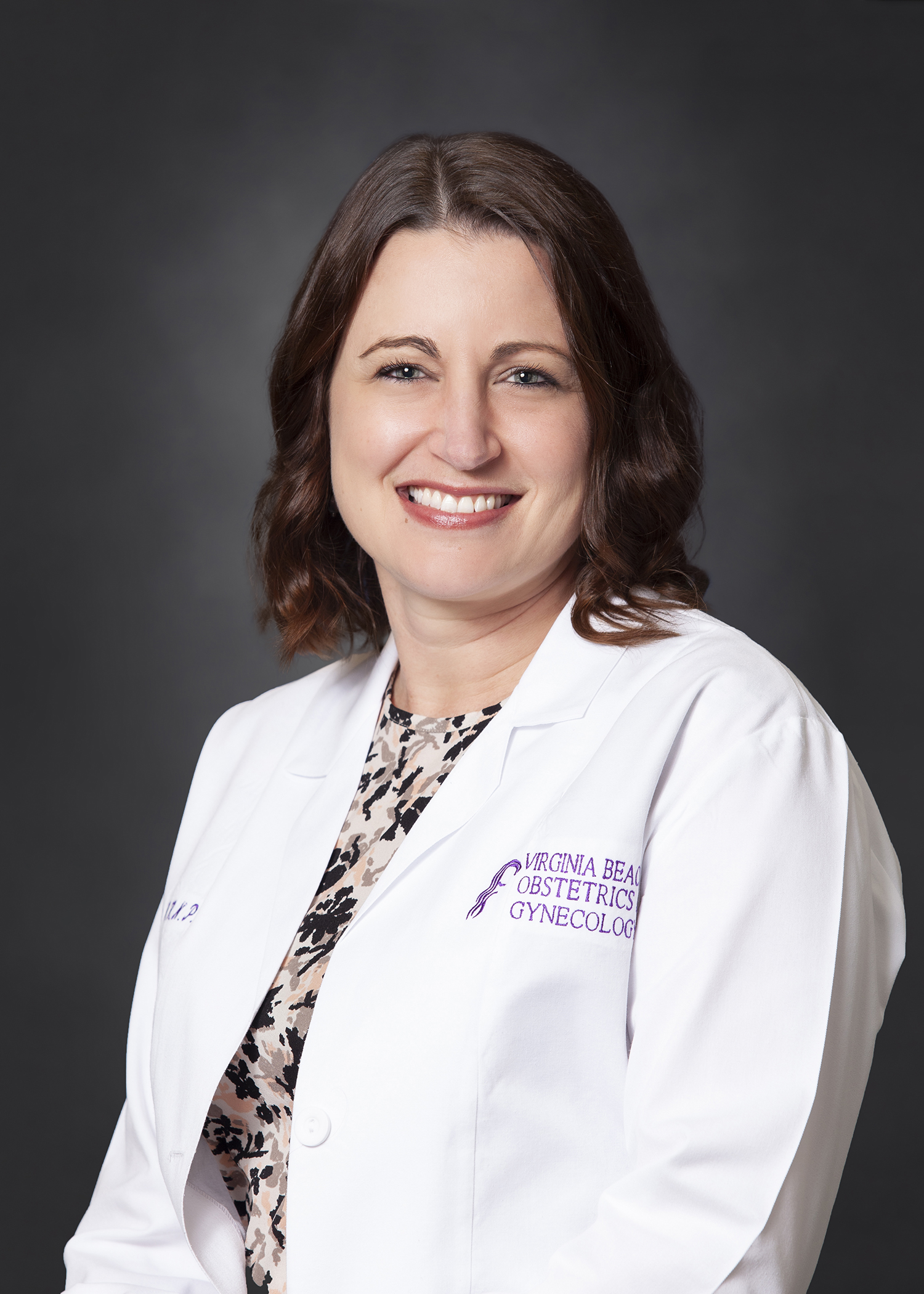 Linsey Shreve, WHNP, DNP
Linsey Shreve, WHNP graduated with her Bachelors degree from Old Dominion University in 2001.  She began working at Sentara Virginia Beach General Hospital's nursery and postpartum unit. After a year, she transferred to the labor and delivery unit where she enjoyed assisting with deliveries for another nine years. During this time, she realized that her heart is in obstetrics and gynecology and decided to pursue a career as a Women's Health Nurse Practitioner. She received her Masters degree from Old Dominion University in 2009.  She went on to further her education, and in 2019, she earned her Doctorate in Nursing Practice (DNP).  The Doctor of Nursing Practice (DNP) is the highest degree for clinical nursing practice. The curriculum provides education in evidence-based practice, quality improvement, and systems leadership.
Linsey is a native of Virginia Beach, Virginia. She enjoys spending time with family, particularly her two young daughters, as well as reading and playing softball. Also a history buff, she enjoys local historical sites and has ventured as far as Great Britain in her expeditions. She is greatly looking forward to working alongside the physicians of Virginia Beach Obstetrics and Gynecology for years to come.