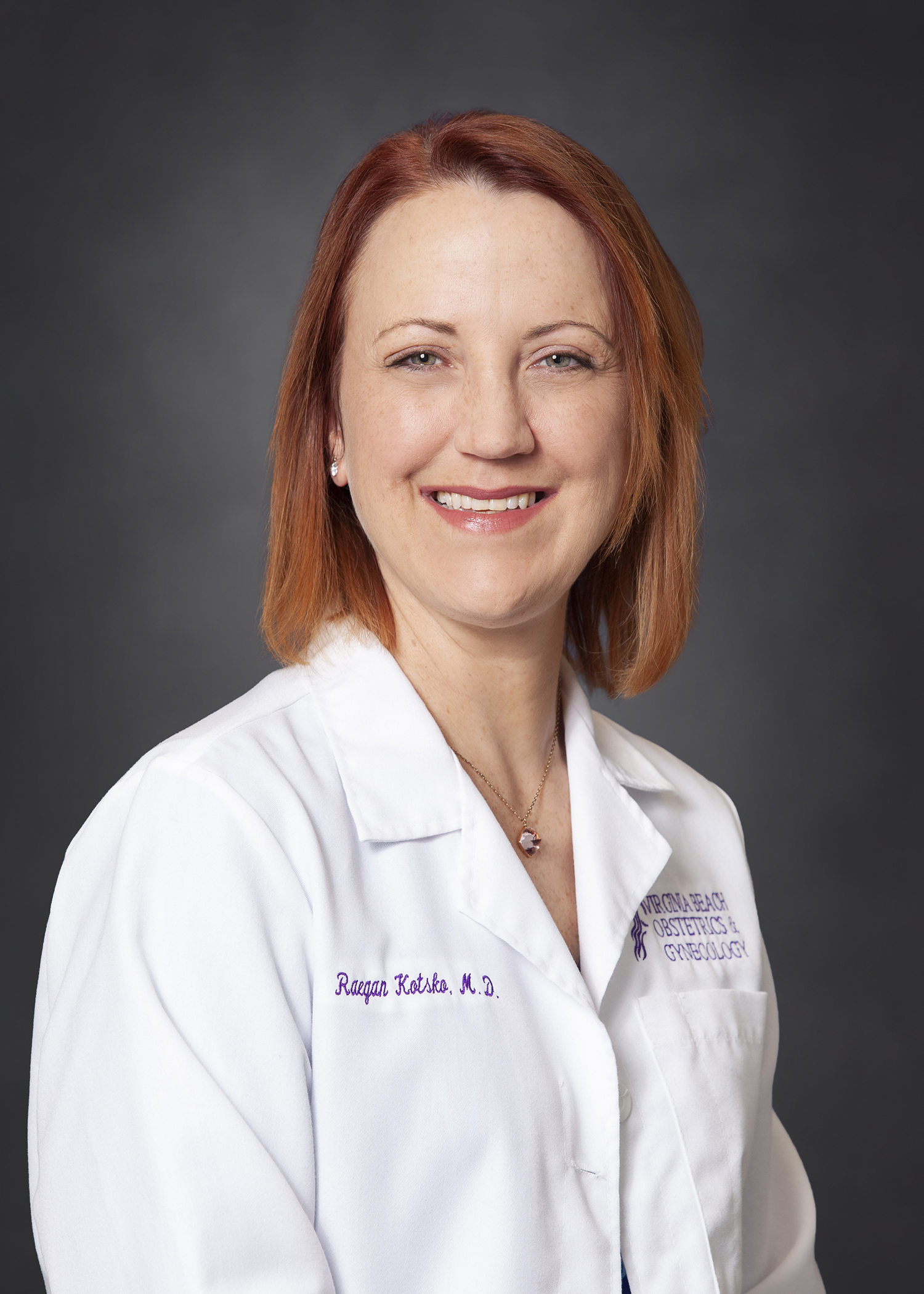 Raegan Kotsko, MD, FACOG
Dr. Raegan Kotsko M.D relocated to Virginia Beach in 2009, from Philadelphia, PA. She offers a full range of obstetrical and gynecologic services, including well woman preventative medicine, contraception counseling and management, and evaluation and management, both medical and surgical, of gynecologic problems. Dr. Kotsko offers surgical options that include minimally invasive procedures, such as laparoscopy and hysteroscopy, for both diagnosis and treatment of gynecologic conditions. She has a particular interest in managing obstetrical patients, including preconception counseling, prenatal care, delivery, and postpartum care.
Dr. Kotsko was born in Bluefield, West Virginia. She attended West Virginia University School of Medicine in Morgantown, WV and remained there through the completion of her residency training in Obstetrics and Gynecology. Dr. Kotsko is board certified by the American Board of Obstetrics and Gynecology.
Dr. Kotsko, her husband Jude, and their two children enjoy spending time outdoors, especially at the beach and in the water. They also like to ride bikes, go to movies, and enjoy local cuisines. Dr. Kotsko also can be found cheering on her West Virginia Mountaineers throughout the college football season.