In the past, many women thought of menopause as a sign that their lives were nearly over because they no longer felt useful. That they could no longer enjoy intimacy or bear any children. This was the past and fortunately today, women view menopause as a new and exciting phase of life. Maintaining a healthy diet and a positive outlook is key to enjoying the many years that follow menopause.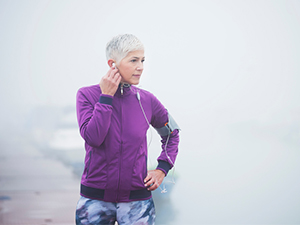 Because every woman is unique and different, menopause affects each one differently. The average age for menopause to start is mid-to-late forties, but can also occur as early as the late thirties.
One of the first symptoms of entering menopause is having an irregular menstrual cycle. This is common and will continue to occur for up to four years once menopause has begun. Another common symptom that often is associated with menopause is the dreaded hot flashes.
Other symptoms include:
Low sex drive
Mood swings
Vaginal dryness and soreness
Night sweats
Headaches
Anxiety
There are a few women who do not suffer from these menopausal symptoms. It may ease you to know that all of these symptoms can be made less severe with the correct dietary and lifestyle changes. Ceasing unhealthy habits such as smoking, alcohol, fast food, no exercise, etc. can greatly impact the way menopause affects you and implementing exercise, drinking adequate amounts of water, yoga, etc. can help make the symptoms more easy to cope.
If you are currently going through menopause and are having a rough go at it, contact us today and get the help needed to navigate and make the lifestyle changes needed for your menopause experience to be more enjoyable.