The discovery that you're expecting brings many questions – especially if this is your first pregnancy. Your body is constantly changing as your baby grows; sometimes not always in the most pleasant ways. You may notice your ankles swelling, that your back aches, or that you're far more prone to bloating than you have ever experienced. During your first trimester, morning sickness is common. Getting your body moving can have many benefits, not only for you, but also for your baby. Here's what you need to know.
How Much Exercise Should I Get During Pregnancy?
Even if you weren't a regular at the gym before you learned you were pregnant, it's not too late to get started! Exercising during pregnancy can relieve many of the symptoms associated with pregnancy including alleviating morning sickness, constipation, and those new aches and pains that seem to creep up weekly. It is perfectly safe for you to begin an exercise routine during your pregnancy. As a matter of fact, the American College of Obstetricians and Gynecologists recommends that you get 30 minutes of moderate exercise per day. Sounds like it's time to get moving!
Light-Impact Cardio
What exactly counts as 30 minutes of moderate exercise? Do I have to do them all at once? Three short 10-minute sessions are just as beneficial as one thirty-minute session. All you need to do is raise your heart rate and get your blood flowing. Light cardiovascular exercises will strengthen your circulation and increase your endurance (something you'll be thankful for when it comes time to deliver your bundle of joy). Not sure what type of exercise is for you?
Walking or running.

Walking is one of the easiest low-impact activities to do while pregnant, and you don't need a pricey gym membership to keep up your routine. Want to move a little faster? If you're an experienced runner, you can continue your training program. Just be sure to avoid tough terrain and listen to your joints (ligaments and joints can be looser during pregnancy and are therefore more susceptible to injury).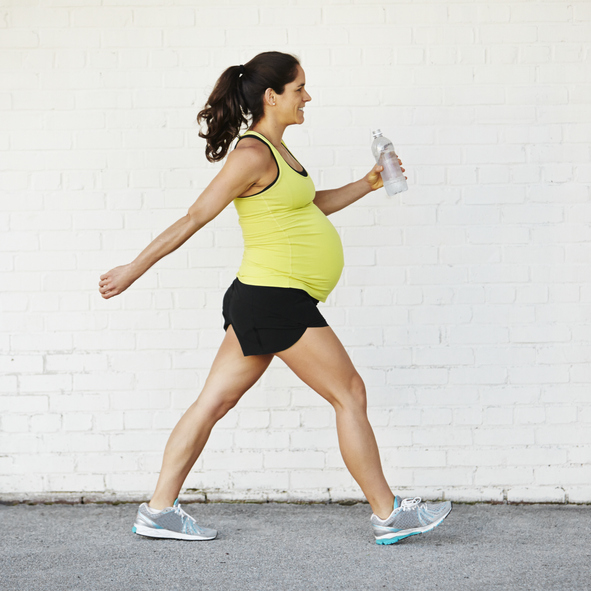 Swimming.

Swimming is an ideal workout while you're pregnant since you feel weightless while floating in the pool. What's more, it may even relieve the nausea and bloating you can experience while pregnant, while being gentle on your joints.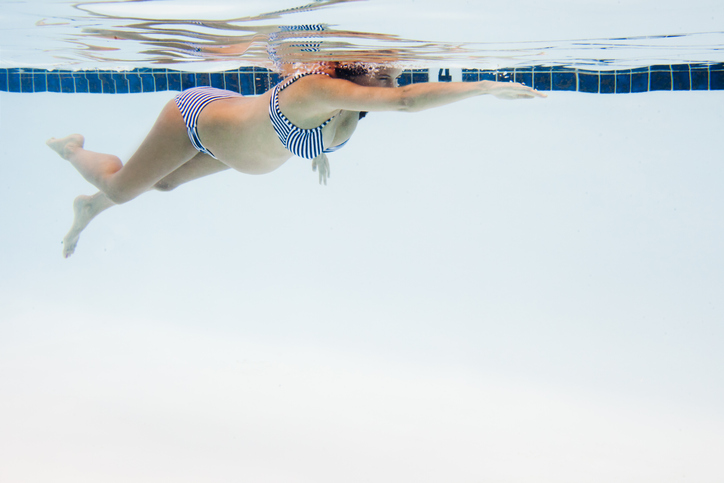 Indoor Cycling.

If you regularly participate in Spin classes, you can continue the routine without fear. Make sure you inform your instructor that you're pregnant and think about sitting out on sprints.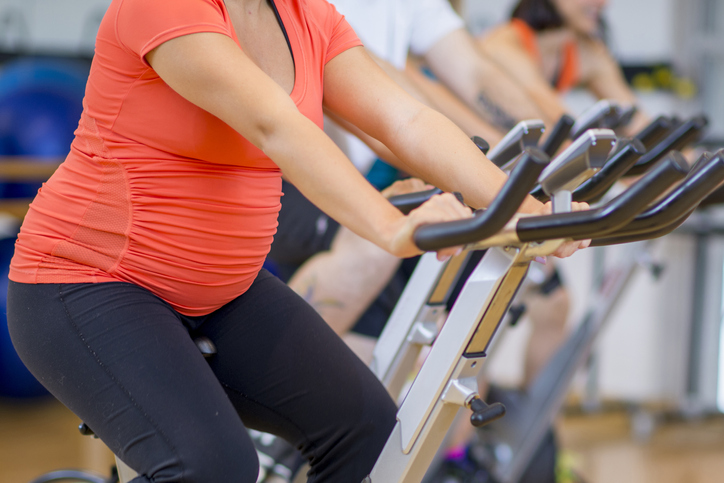 Group aerobic classes.

Low-impact classes like Zumba are a great way to get your heart pumping, even if you're new to exercise. Be careful to avoid jumping or high-impact exercises, and you should pay attention to your body's changing center of gravity. As your baby bump grows, you may find that it's quite difficult to balance.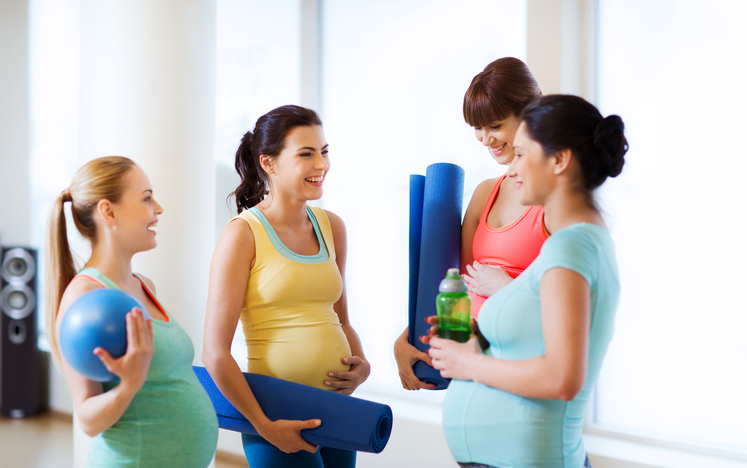 Go Outdoors
The act of getting outside can do wonders for your mood. If you're an experienced athlete, there's no reason you can't go for your regular Saturday hike. Talk to your doctor at Virginia Beach OBGYN about your regular routine, and if and how you should modify it in order to maintain your health and that of your baby.
Strength Training
Resistance exercise and those designed to improve your muscle tone can have great benefits when you're expecting. You may even find that your increased muscle tone helps during delivery. Choosing strengthening exercises that also encourage you to focus on your breathing are ideal. Good options are:
Pilates.

A pregnancy-appropriate Pilates routine can help to strengthen your core muscles while lengthening muscles at the same time, improving your posture and flexibility.

Barre.

Combining methods from Pilates, yoga, and ballet, Barre classes aim to strengthen and tone the muscles of your core and lower body without impact.

Yoga.

A pregnancy-focused yoga practice encourages you to focus on breathing while providing relaxation, increased flexibility, and concentration benefits – all things that will be beneficial during delivery.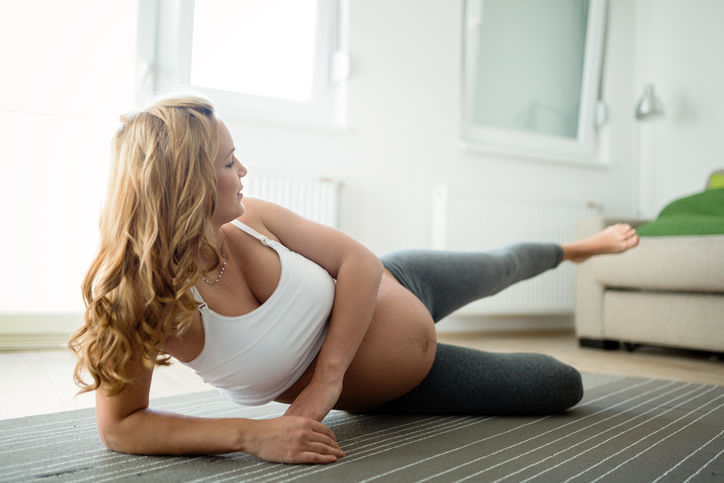 Are There Risks Associated with Exercise During Pregnancy?
While there are some forms of exercise you'll want to avoid such as downhill skiing, you will still be able to enjoy many of the activities you love. There are conditions during pregnancy such as placenta previa that could prevent you from exercise, but those complications are not common. As always, you should discuss any exercise you plan to continue with your doctor in order to ensure the health of you and your baby. With a few modifications, you will find you can enjoy your favorite activities right up until your new baby arrives.
We're Here to Help
Pregnancy is such an exciting time for you and your family, and we are thrilled to be able to join you on this journey. Each member of the staff at Virginia Beach OBGYN values the trust you place in us to guide you on your pregnancy journey. If you have questions or concerns, or just need a little reassurance, we will be here for you every step of the way.