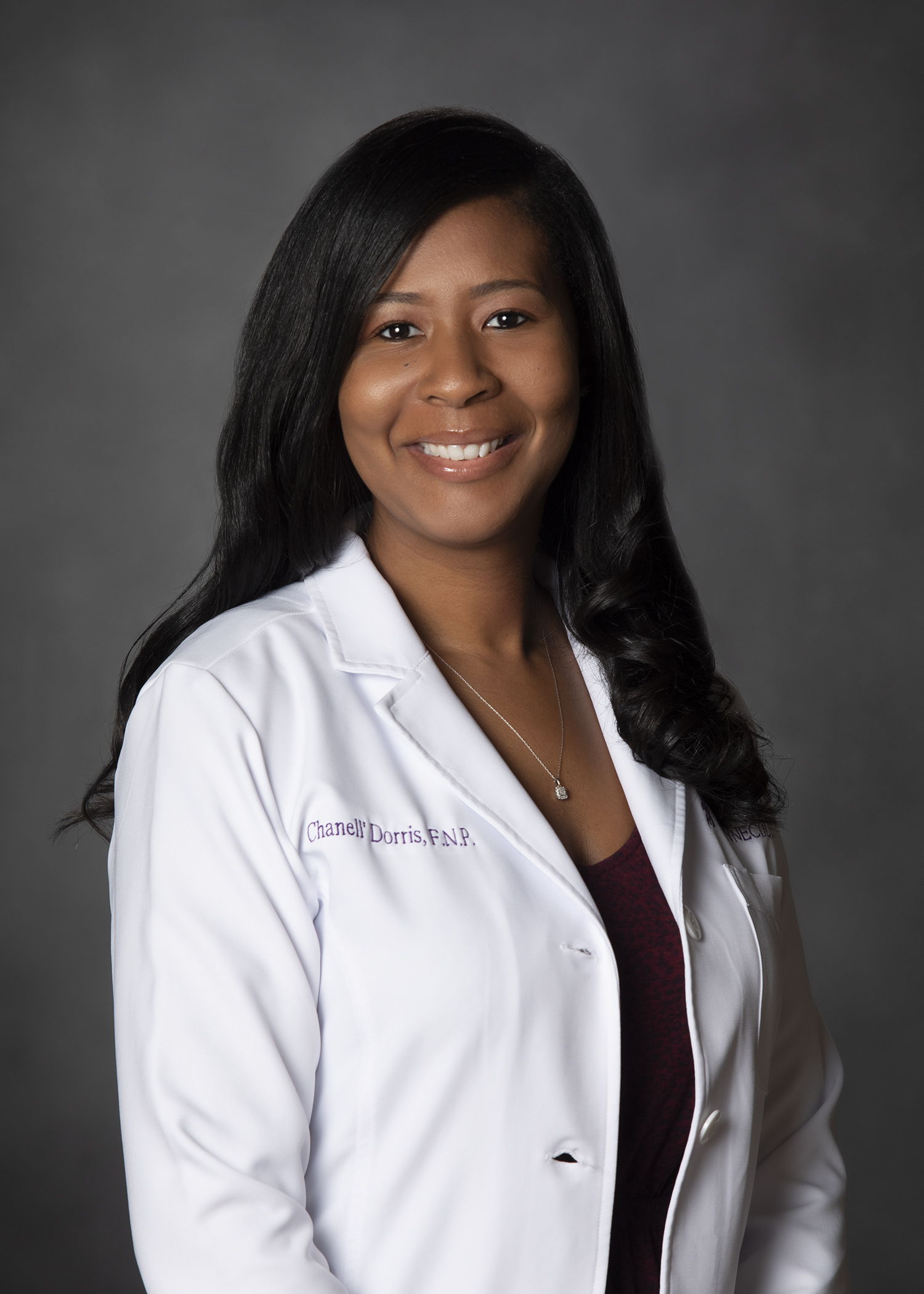 Chanell' Dorris, FNP
Chanell' Dorris, Family Nurse Practitioner, joins Virginia Beach Obstetrics & Gynecology in October, 2023. Chanell' brings a wealth of women's health experience to the practice. She attended the University of Pittsburgh, where she earned her Bachelor of Science in Nursing. Prior to becoming a nurse practitioner, Chanell' worked as a hospital-based registered nurse caring for women and newborns during the postpartum period. She obtained her Master of Science in Nursing from Walden University in 2015, and subsequently worked as an OB/GYN Nurse Practitioner at another local OB/GYN practice for several years. She then worked with various health departments and community care centers providing primary care and gynecologic services, working to address healthcare disparities due to social determinants of health in high risk populations. She is experienced in gynecologic procedures such as IUD placement/removal, Nexplanon placement/removal, colposcopy and cervical biopsy, and endometrial biopsy. She has a keen interest in contraceptive counseling and reproductive/sexual health.
In her free time, she enjoys bowling and cultural festivals and just spending quality time with her husband, young daughter, and extended family. Chanell' looks forward to utilizing her advanced practice nursing knowledge to care for the women of Hampton Roads for years to come.