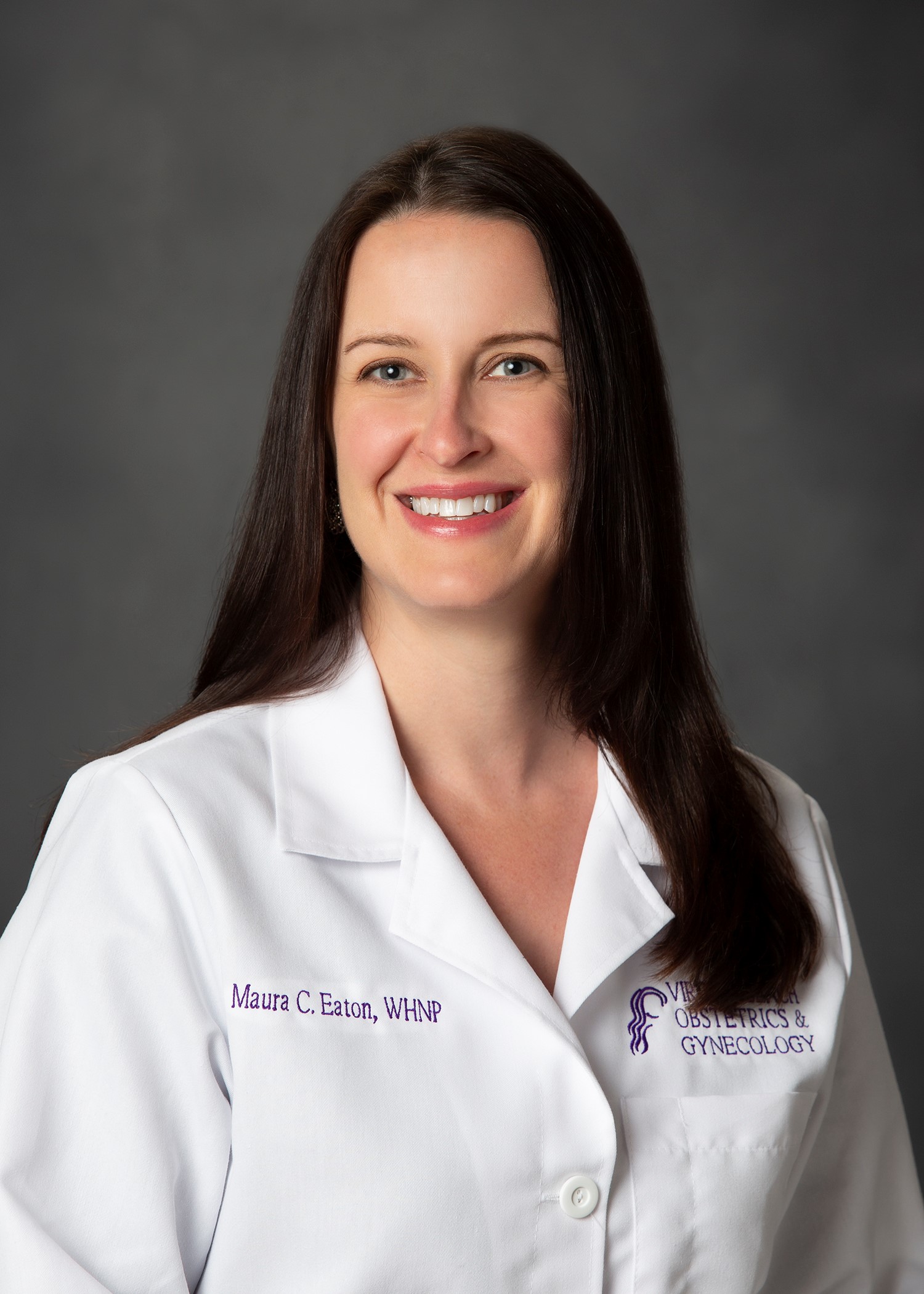 Maura Eaton, WHNP
Maura Eaton, WHNP, joins Virginia Beach Obstetrics and Gynecology, in June, 2020, as a Nurse Practitioner providing excellence in prenatal and gynecologic care to practice patients. Before joining our practice, Maura worked as a Women's Health Nurse Practitioner at Federal Staffing Resources, providing prenatal care to military families at Naval Medical Center, Portsmouth.
Additionally, she brings extensive experience, having worked at another gynecology practice in Virginia Beach, as well as a reproductive endocrinology and infertility group. Maura is excited about joining our practice and providing that same excellence in prenatal and gynecologic care to our practice patients.
The daughter of a Navy nurse, Maura was born in Pensacola, FL, but has resided in Hampton Roads for the last 30 years. In her free time, Maura enjoys playing outside with her two young children, and cooking up gourmet creations in her kitchen. Please join us in welcoming Maura to Virginia Beach OB/GYN!